Welcome To The New-Age Of Virtual Campus Hiring - Digital, Efficient and Always-On
Simultaneously Conduct Virtual Campus Recruitment Drives Across the Country
Connect
Virtually Engage Students With Our Online Campus Recruitment & Engagement Solutions
Target the Right Campus
We Select The Target Campuses For You, With Our Campus Intelligence Solution
Broaden Your Reach
We Reach Out To Your Target Campuses by harnessing Our Nationwide Campus Partnerships
Seamless Process
Ensure A Seamless Virtual Screening and Interview Process with our Campus Recruitment Solutions
Assess
Our Online Screening Tools And Powerful Proctoring Technology Allow You To Remotely Screen Candidates
We Customize The Right Set Of Assessments For You Through Our Coding, Technical, Aptitude, Language and Personality Evaluation Tools
Select
Our Virtual Interview Tool Allows You To Interview Candidates Remotely
Assess Coding Skills in Real-Time | Whiteboard and Ideate Digitally | Make Data-backed Decisions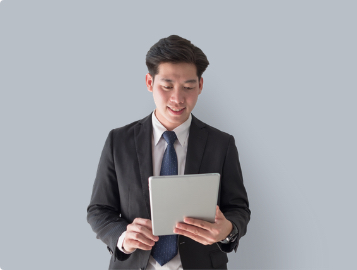 Real-Time Challenges
Evaluate Coding and Business Challenges In Real-time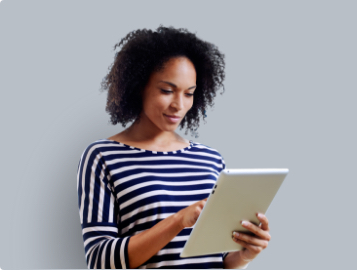 Objective Evaluation
Evaluate Data From Screening and Interview Rounds on One Platform
Engage
Engage Students With Our Virtual On-campus Engagement Solutions
Build a Lasting Brand Connect And Hire Innovatively, Using Our Online Hackathon Platform
Coding Hackathons
Assess innovation and problem
solving
Case Study Competitions
Assess business acumen and
problem-solving
Innovative Ideathons
Brainstorm with the best minds to find
fresh ideas
Reinvent Student Engagement With Your Future Workforce
01
Create A Strong Employer Brand
Provide a seamless candidate experience to create strong brand recall
02
Attract The Best Talent
Attract the best minds out there, roll-out job offers and seek freelancers
03
Solve Real-World Problems
Find out creative ways to solve problems and get a fresh perspective
5,00,000+
Candidate Reached
28+
States Covered in India
Mercer | Mettl Has An Experience of Conducting 4,000+ Campus Drives Annually And Has Relationships Across 2,000+ Colleges
Choose The Package That Best Suit Your Requirements
| | Standard | Plus | Premium |
| --- | --- | --- | --- |
| Connect | | | |
| Assess | | | |
| Select | | | |
| Engage | | | |
No Need To Go For Multiple Hiring Platforms. Screen, Interview And Evaluate Using One Platform From Mercer | Mettl
---
Why Do Our Clients Believe Mercer | Mettl To Be The Best Bet for Campus Hiring?
Fully Virtual Solution
Remotely Hire With Ease Using Our One-Click End-to-End Set-Up
Seamless Integration
Industry-Leading Platform With Seamless Integration With Client ATS
Right Assessments for Every Role
Ready-to-Use Tests for 500+ Roles with Industry Benchmarks
Individual and Group Insights
In-depth Reporting, Analytics and Insights to Optimise the Complete Process
Support – Anytime, Anywhere
Global Multi-Channel Support With Best-in-class Turnaround Time
Rich Question Bank
We Offer A Wide range of Questions for Coding and Case Study Simulators
Expert Consultation
We Help You Set Up and Guide You Through the Process
AI-Powered Remote Proctoring
Online proctoring for identity verification and cheating prevention
---
Frequently Asked Questions(FAQs)
1. What are the benefits of campus recruitment?
Campus recruitment offers organizations with access to fresh talent. They can choose from a large pool of talent and hire in bulk for different roles and verticals. Campus recruitment allows organizations to nurture new talent, from the beginning of their career journey, resulting in the development of better performing individuals and a lower attrition rate. Virtual campus recruitment ensures cost and time efficiency, accelerated and effective processes and decreased time-to-hire.
2. How does campus recruitment work?
Conventional campus recruitment works in a way where organizations are required to form a team that visits multiple campuses to select best-in-class talent. A list of campuses to visit is created, the team makes arrangements for travel and accommodation and conducts exams and interviews at different venues. Organizations are now moving toward a virtual campus recruitment strategy that employs modern-age tools for a time and cost-efficient process.
3. How do I plan a campus recruitment?
You can plan campus recruitment by first shortlisting your targeted campuses. You can then roll out online hackathons and case study competitions to connect with students. Virtually assess candidates on their behavioral fitment, aptitude, and proficiency in core skills. Finally, conduct video interviews of the selected students to roll out the offer. Organizations can partner with vendors such as Mercer | Mettl that offer end-to-end campus recruitment strategies and tools for virtual college recruitment drives.
4. What is the process of campus recruitment?
The campus recruitment process consists of four stages - campus selection, student engagement, candidate screening and interviewing. Organizations traditionally visit campuses for engagement, screening and interviewing. However, technology advancements have altered the campus recruitment process as organizations are now moving toward a virtual hiring process for cost, time and quality efficiency.