Online Certifications,
Now Hassle Free
Our Leading Certification Software Conducts
30,000+ certification tests, every month.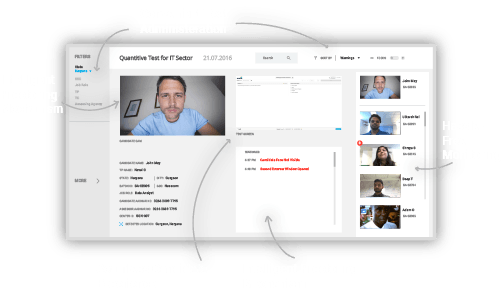 Some Customers Who Love Our Assessment Platform



Some Customers Who Love Our Assessment Platform



A Platform Which Helps You Do More

Customize & administer the entire test and candidate exam cycle.

Measure advanced skills using our simulator based tests

Simple & secure payment integration, ensuring seamless student transactions .
Use Our Specialised Assessment Solutions For

Learning Management System (LMS) Integration
Our intuitive platform helps you create interactive tests and quizzes on your courses to engage & educate your students/trainees

Gauge hands-on capabilities of your candidates around various software-related skills. Use our simulator based tests to scale your software certifications.

Our flexible platform helps you design the entire candidate test-cycle.
Making test scheduling and conduction, hassle free.

Industry Course Certification
Our certificate management feature allows you to provide certificates real-time upon test completion with email/sms notification for results.
Turbocharge Your Assessment Experience

Advanced Web & Manual Proctoring
Monitor test-takers via our web and in-person proctoring technology.

Choose. Create. Randomize, your test questionnaires for certification.

Integration/API + Whitelabeling
Customize your certification branding and integrate the test platform with your website to maximize your brand visibility.
Here's How We Helped Our Customer Win
Here's How We Helped Our Customer Win
Get Started With Our Advanced Computer Based Assessment Platform