Recruit and Skill The Best Coders Using Our Programming Tests
Mercer | Mettl Hack
Innovative Digital Coding Tools To Hire and Develop Top Coders
Build Quality Coding Teams
---
Rated 'Outstanding Online Coding Test Platform' by Software Suggest
Strategize Coders' Hiring According To Your Requirements Of Time, Cost, Complexity And Skill
Revolutionize Your Hiring Process Using Our Online Coding Test- a stellar Combination Of MCQs and coding Simulators
Strategize Coders' Hiring According To Your Requirements Of Time, Cost, Complexity And Skill
Revolutionize Your Hiring Process Using Our Online Coding Test- a stellar Combination Of MCQs and coding Simulators
From Inviting Candidates To Scheduling Interviews To Wielding In-depth Reports, All Features Available Within Mercer | Mettl's Single Comprehensive and Seamless Platform
Analyse Strengths & Weaknesses Of Your Candidates With Our In-Depth Assessment Reports
Comprehensive Reports To Separate Brilliant Coders From Average Coders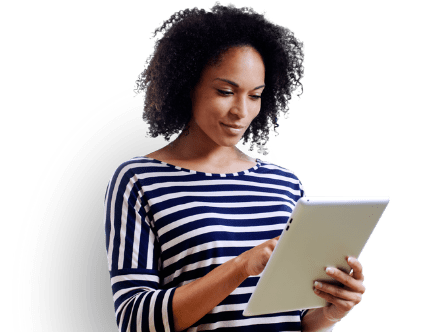 Detailed Sub-Topic Wise MCQ Reports For Knowledge-Based Assessments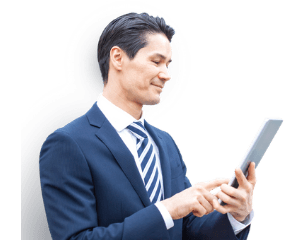 In-Depth Test-Case Wise Simulator Reports For Application-Based Assessments
Comprehensive Reports To Separate Brilliant Coders From Average Coders
Code Compilation Attempts
Error Details (In Case Of Code Compilation Fails)
Code Video-Based on Each Keystroke and Compilation
Number of Deviations from the Screen
Seamless Platform To Deliver Assessments Securely With A Robust Proctoring Technology
Seamless Interviewer Experience
Comprehensive Assessments, Using Feedback From Multiple Rounds

Auto-Generated, Instantaneous Reports

Validate Assessment Results by Understanding Live Time & Code Complexity

Code Playback Shows You the Video of the Evolution of Code at Each Compilation
Seamless Candidate Experience
Simple, Seamless and Intuitive Experience

Intellisense: Provides Candidates With Context-Driven Suggestions

Choose from All Major Programming Languages to Code In

Digital Ideation Using Inbuilt Interactive Whiteboard
Upskill And Reskill Your Workforce With Our Ready-to-Use Assessment Library Mapped to Pre-Defined Competencies
Gain A Comprehensive Insight Into Your Organization's Skills Needs Before Making Critical Decisions
Hire Efficiently, Foster Innovation and Engage Better, with Our Online Hackathon Platform
Nurture Problem-Solving Skills
Foster Cross-Team Collaboration
Foster Internal Innovation
Personalized Events Page
To Increase Candidates Experience and Engagement
Quick Scheduling
Of Tasks Across a Single Dashboard
Seamless Collaboration
of Organizers, Participants and Judges
Leadership Board
Provides Live Updates and Tracks Top Performers
We Offer Impeccable Data Security Standards With Our Online Proctoring Suite
Mercer | Mettl is GDPR Compliant
We are ISO 27001 Certified and ISO9001 Certified
Localized data hosting for European servers
Secure data hosting on Amazon Web Services
We follow an Annual Vulnerability and Penetration Testing
Powerful Features That Differentiate Us From the Competitors
Customization
Pick a Ready-Made Test or Customize From Our Comprehensive Test Library
Code Playback
Comprehensive Code Analysis Using Code The Playback Feature
Detailed Reports
In-Depth Reports to Highlight the Strengths & Weaknesses Of A Coder
Plagiarism Checker
Detect Code Similarity & Other Parameters Via an Automated System
24*7 Support
Impeccable Support Available From Our Proctoring & Customer Support Team
Remote Proctoring Technology
The Best AI-Based Proctoring Tool to Deliver Convenient and Safe Assessments
---
Frequently Asked Questions(FAQs)
1. What is a technical assessment interview?
After a screening round, a technical assessment interview is conducted to help hiring managers gain insights into candidates' underlying potential. An interview and a technical skill assessment ensure employers make well-informed hiring decisions.
2. What is a technical assessment test?
A technical assessment test online, also known as a role-based test, is an assessment to understand a prospects technical abilities, including their skill sets and responses to specific technical problems. Organizations also define technical competency assessments to hire talent who aligns with the company's vision and adheres to the work culture to deliver quality output.
3. What is an online technical test?
An online technical test or an online technical exam is undertaken on an online platform to measure a candidate's proficiency at various technical skills, such as coding assessments.
4. What is the meaning of technical proficiency test?
In a bid to find potential tech hires, a technical proficiency test is advocated to ensure a holistic evaluation of a candidate's capabilities when it comes to technical skills. Mercer | Mettl's IT test library comprises of a variety of techncial tests for developers, QA Engineers, and many others.