Recruit and Skill The Best Coders Using Our Programming Tests
Mercer | Mettl Hack
Innovative Digital Coding Tools To Hire and Develop Top Coders
Build Quality Coding Teams
---
Rated 'Outstanding Online Coding Test Platform' by Software Suggest
Strategize Coders' Hiring According To Your Requirements Of Time, Cost, Complexity And Skill
Revolutionize Your Hiring Process Using Our Online Coding Test- a stellar Combination Of MCQs and coding Simulators
Strategize Coders' Hiring According To Your Requirements Of Time, Cost, Complexity And Skill
Revolutionize Your Hiring Process Using Our Online Coding Test- a stellar Combination Of MCQs and coding Simulators
From Inviting Candidates To Scheduling Interviews To Wielding In-depth Reports, All Features Available Within Mercer | Mettl's Single Comprehensive and Seamless Platform
Analyse Strengths & Weaknesses Of Your Candidates With Our In-Depth Assessment Reports
Comprehensive Reports To Separate Brilliant Coders From Average Coders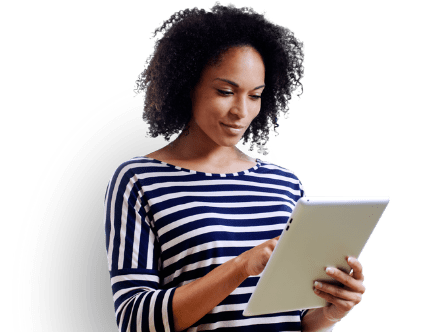 Detailed Sub-Topic Wise MCQ Reports For Knowledge-Based Assessments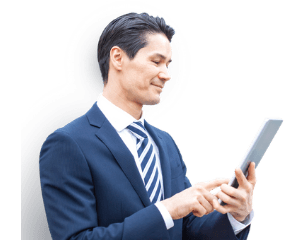 In-Depth Test-Case Wise Simulator Reports For Application-Based Assessments
Comprehensive Reports To Separate Brilliant Coders From Average Coders
Code Compilation Attempts
Error Details (In Case Of Code Compilation Fails)
Code Video-Based on Each Keystroke and Compilation
Number of Deviations from the Screen
Seamless Platform To Deliver Assessments Securely With A Robust Proctoring Technology
Seamless Interviewer Experience
Comprehensive Assessments, Using Feedback From Multiple Rounds

Auto-Generated, Instantaneous Reports

Validate Assessment Results by Understanding Live Time & Code Complexity

Code Playback Shows You the Video of the Evolution of Code at Each Compilation
Seamless Candidate Experience
Simple, Seamless and Intuitive Experience

Intellisense: Provides Candidates With Context-Driven Suggestions

Choose from All Major Programming Languages to Code In

Digital Ideation Using Inbuilt Interactive Whiteboard
Upskill And Reskill Your Workforce With Our Ready-to-Use Assessment Library Mapped to Pre-Defined Competencies
Gain A Comprehensive Insight Into Your Organization's Skills Needs Before Making Critical Decisions
Hire Efficiently, Foster Innovation and Engage Better, with Our Online Hackathon Platform
Nurture Problem-Solving Skills
Foster Cross-Team Collaboration
Foster Internal Innovation
Personalized Events Page
To Increase Candidates Experience and Engagement
Quick Scheduling
Of Tasks Across a Single Dashboard
Seamless Collaboration
of Organizers, Participants and Judges
Leadership Board
Provides Live Updates and Tracks Top Performers
Our Customers Vouch for Our Quality and Service
---
The quality of the recruitment increased, because previously we were not having any assessment. The quality of assessments and the quality of reports are very well catering to our requirements. The reports are very expansive, and it gives more light
...read more
Vivekanandhan Rajamanoharan
Deputy Manager, Talent Management
Mercer | Mettl has provided us with high quality assessment. And in this time of the pandemic it has become critical not ust to have physical assessments but also auto proctored and remote proctored assessments. Mettl has been a critical partner on o
...read more
Amit Agarwal
Co-Architect FutureSkills & CEO IT-ITES NASSCOM
The turnaround time has been fantastic from day one till now. It has been two years now, and we have had no complaints about the turnaround time of their account managers. We started by discussing the online assessment tool. Later on, we went on to i
...read more
Sweta Mishra
Director HR, IVP
In Mercer | Mettl, we found a good combination of three core attributes that we sought in our talent assessment partnership. Its proctoring feature was brilliant, and a particular facet that stood out was the platform's flexibility in working for spe
...read more
Mahesh Calavai
Chief Data & Analytics Officer, TVS Motor Group
Mercer | Mettl's solutions brought various unprecedented insights into our technical hiring process. It was complemented by reduced friction and enhanced ease and agility. With one of the most advanced and extensive lists of questions and world-class
...read more
Shirish Awasthi
Talent Acquisition, Coforge Ltd.
We needed a robust technology partner to ensure that students connected virtually as one team. And we found Mercer | Mettl. It was also integral to our digital engagement strategy and solved students' queries across the APAC region. We used its platf
...read more
Dinu Nanjapa
Head of Student Programs, APAC Amazon
What sets Mercer | Mettl apart is a combination of powerful, customizable technology and content expertise. Along with a robust admin panel, their team also delivers tailor-made assessments based on industry standards for the programs that we run.
...read more
Jitendra Singh
CTO, Talent Sprint
We Offer Impeccable Data Security Standards With Our Online Proctoring Suite
Mercer | Mettl is GDPR Compliant
We are ISO 27001 Certified and ISO9001 Certified
Localized data hosting for European servers
Secure data hosting on Amazon Web Services
We follow an Annual Vulnerability and Penetration Testing
Powerful Features That Differentiate Us From the Competitors
Customization
Pick a Ready-Made Test or Customize From Our Comprehensive Test Library
Code Playback
Comprehensive Code Analysis Using Code The Playback Feature
Detailed Reports
In-Depth Reports to Highlight the Strengths & Weaknesses Of A Coder
Plagiarism Checker
Detect Code Similarity & Other Parameters Via an Automated System
24*7 Support
Impeccable Support Available From Our Proctoring & Customer Support Team
Remote Proctoring Technology
The Best AI-Based Proctoring Tool to Deliver Convenient and Safe Assessments